Perhaps we can safely say these celebrities apparently became fed up with Ghanaian bananas and decided to try exotic ones- right? Yeah, they literally aimed their shot beyond the shores of Ghana and the result is the cute children they have as souvenirs.
Interracial marriage or relationship is nothing new but here in Ghana where mountains are carved from molehills- questions were raised as to why these celebs crossed carpet and opted for white men. Fortunately for one of the celebrities contained in our write-up, she is still happily married with her white husband while the others were given kids as bonus.
Check them out.
1. Yvonne Nelson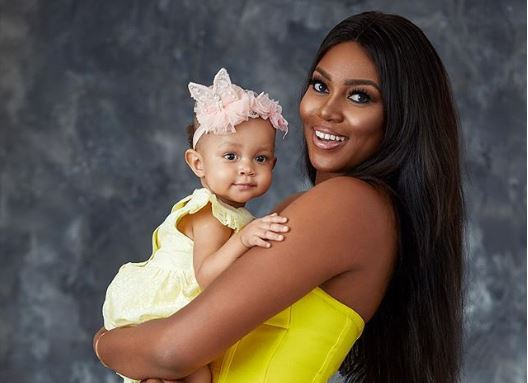 Ghanaian actress and producer, Yvonne Nelson was in a steamy relationship with Jamie Roberts- a Scottish photographer. Some people predicted the relationship will never reach anywhere and indeed it crashed just like the way it started. The first sign of cracks in the relationship was when Yvonne Nelson wiped off all of the photos of her baby daddy on her social media pages after which she later confirmed that she was no longer with him.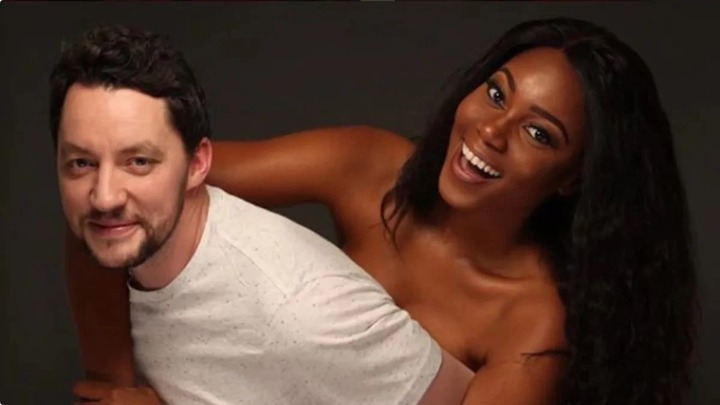 Jamie Roberts on the other hand did not comment about the split but dropped a video on his social media handle which showed he had moved on as he was spotted enjoying a yacht ride somewhere in Italy with a beautiful black lady. Even during the time that he was still with the actress, it also emerged that Jamie was allegedly still married to a woman called his Keela Harrison, Nigerian based in the United Kingdom.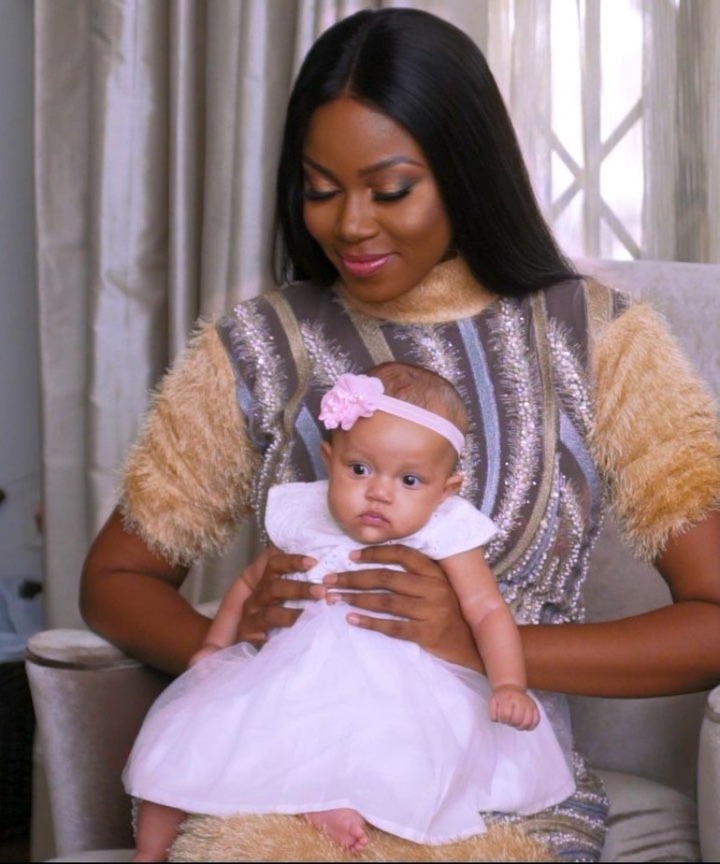 Yvonne Nelson debunked the rumours, saying her baby daddy has already fathered a child to another woman – but failed to state, whether he was married or not. Yvonne and Jamie have a cute daughter who is affectionately called Baby Ryn.
2. Kafui Danku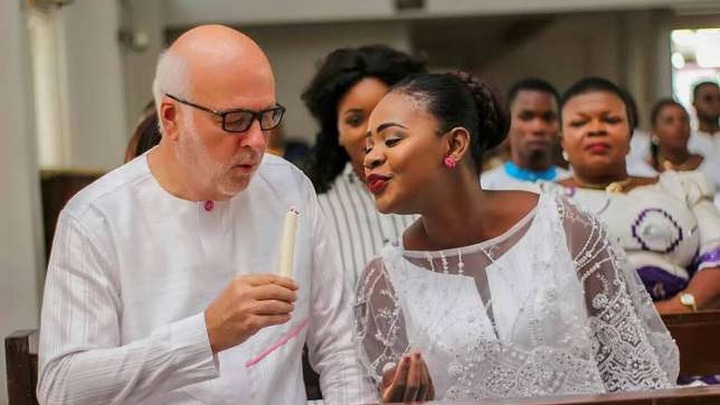 Out of this list, actress and producer Kafui Danku is the only one married to her white partner, Kojo Picher who happens to be a Canadian. They have two lovely kids together. Ghanaians hurled criticisms at her for going in for a man who is old enough to be her father. She however replied the critics by saying their opinions do not matter to her in an Instagram post.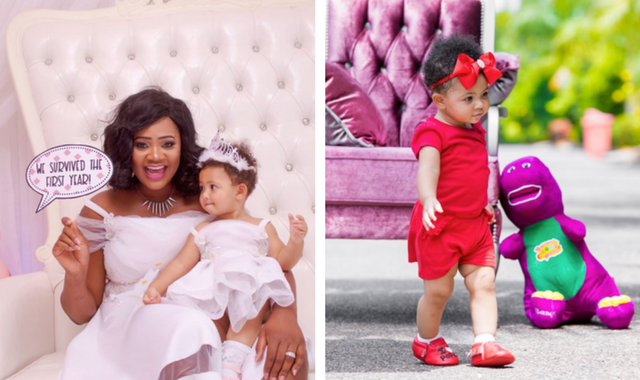 'Pls… Stop sending screenshots of the negative comments…Pls it's enough… I've seen and heard more positive vibes so enough of the negative ones already.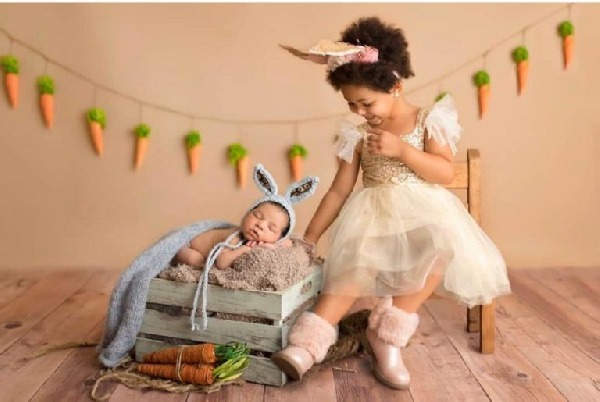 Not everyone will agree with ur choices but it's their opinion and they can keep it to themselves If they can't be inspired…. (It's no news though) Negative screenshots don't work for me. Thank you,' she said on IG.
3. Nadia Buari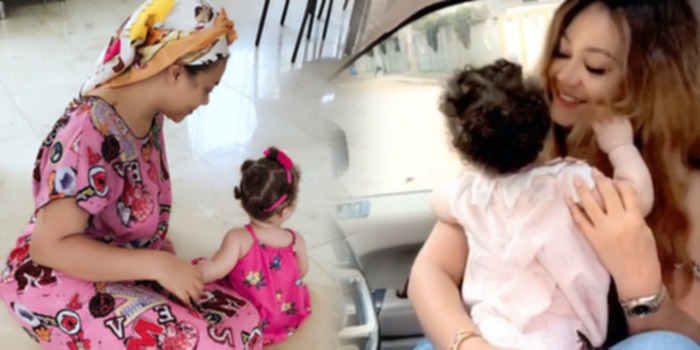 Nadia Buari is married (it's still not clear if they are married or in a relationship) to a man who is believed to be of Arab descent. Nadia Buari doesn't like putting her private issues on social media neither does she grants interviews like her colleagues so no one knows who her man is or his name. In fact, she was able to conceal the birth of her kids for a couple of years until recently when she started posting their photos on social media. Even with that, she still shields their faces when she posts the photos.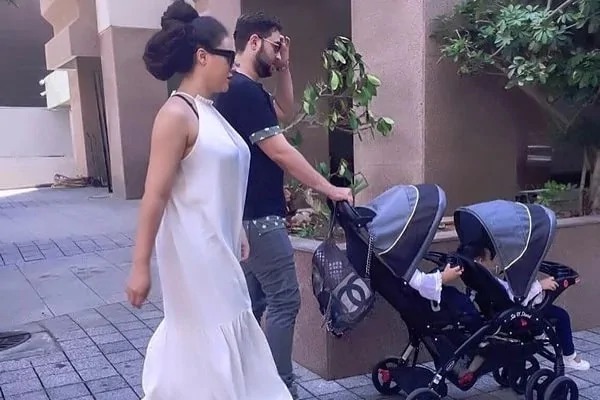 Before her relationship with this man, the beautiful actress was rumored to be in a relationship with Nigerian actor Jim Iyke. However, she later came out to deny it, saying it was merely a reality show.
4. Afia Schwazennger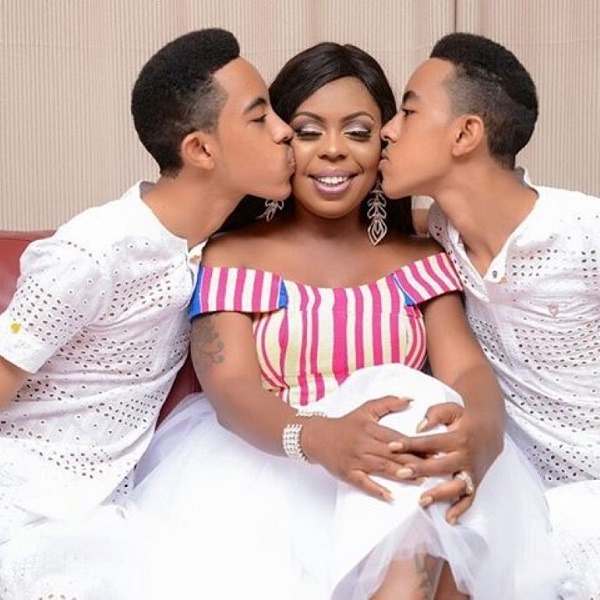 It's true people don't like Afia Schwarzennger's persona but her cute kids melt their hearts at the same time. Afia Schwarzenegger was formerly married to a South African national, Mr. Irvin Heerdegen Geiling- well, allegedly. That marriage sadly ended following the death of her husband. Afia's marriage with Mr. Geiling was blessed with twin boys, John Irvin Heerdegen Geiling, and James Ian Heerdengen Geiling. Afia Schwar also has a daughter.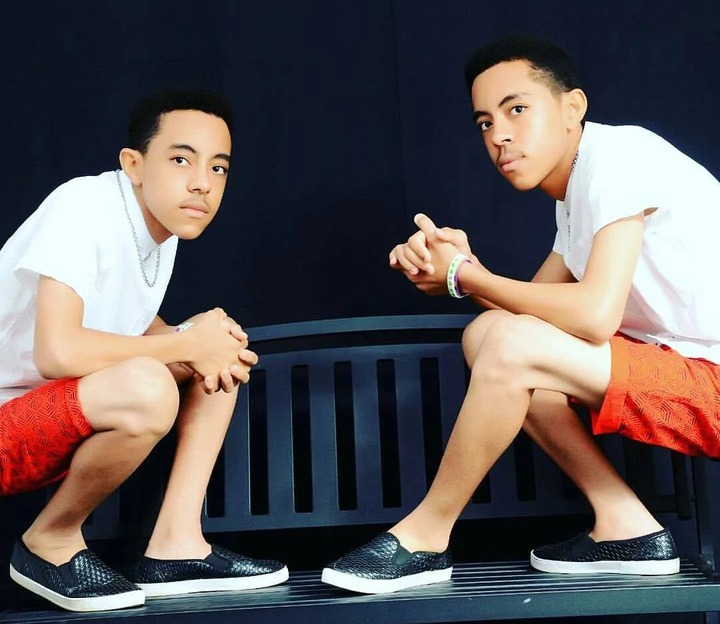 However, the paternity of her kids has always been subject to rumours. Recall that there was a time when a lady called Naana Brown alleged that Afia Schwarzenegger's twin sons were fathered by a Fulani man in Ashiaman. Nana also added that Afia Schwarzenegger doesn't know the whereabouts of the said Fulani man from Ashiaman.
Reacting to this claim that went viral, Afia Schwarzenegger took to her Instagram page to debunk these claims insisting that her boys' father is a German.
SOURCE: www.Ghgossip.com