The New Patriotic Party (NPP) has been lambasting former President John Dramani Mahama since he declared his intention of taking another shot at the presidency by contesting for the 2020 polls on the ticket of his party- the National Democratic Congress (NDC).
The NPP's propaganda machinery has since done a lot of things to thwart the comeback of Mahama including challenging the constitutionality of his comeback in the court of law but obviously, everything they have thrown at him has hit a snag.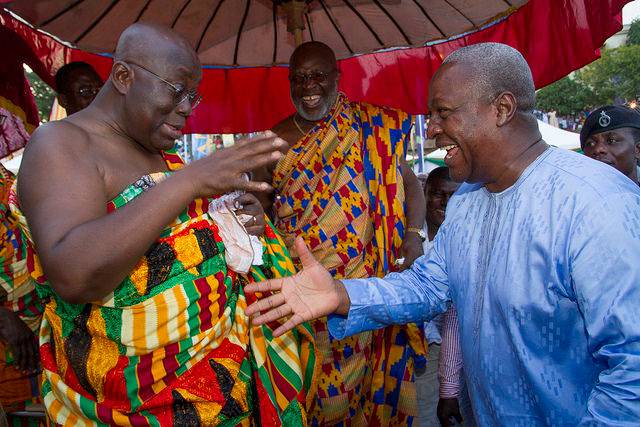 These same NPP disciples including their hierarchy have forgotten that President Akufo-Addo has been the leader and flagbearer of the NPP on three occasions until recently when he won a landslide victory against then-incumbent John Dramani Mahama.
Historically, Mr. Alan John Kwadwo Kyerematen, one of the Presidential hopefuls in the NPP and main rival of Nana Akufo Addo stepped down for him to lead the party in the presidential race leading to the 2008 polls.
52 percent of delegates who met at the NPP Special National Delegates Congress voted against Nana Akufo-Addo thus making it impossible for him to obtain the mandatory more than 50 percent of valid votes cast.
At the close of over 16-hours of voting and counting, Nana Akufo-Addo obtained 1,096 of the total 2,285 valid votes cast, representing about 47.97 percent; Mr. Kyerematen polled 738 votes representing about 32.30 percent while the late Vice President Alhaji Aliu Mahama placed third with 146 votes representing about 6.39 percent. Eight votes were rejected.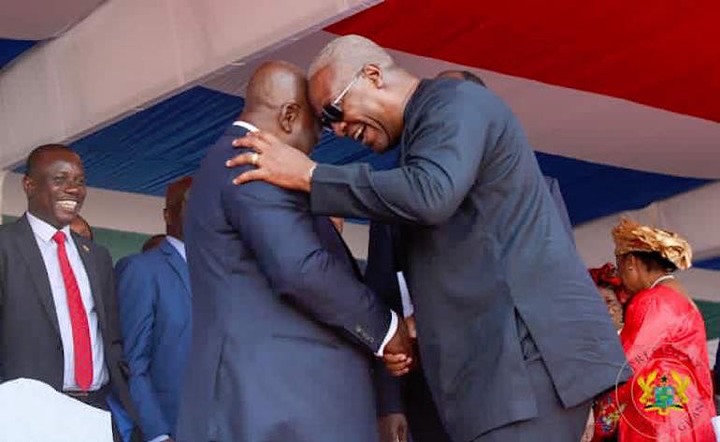 However, Nana Akufo Addo's hope of becoming the President of Ghana was dashed by the late John Evans Fiifi Attah Mills of the NDC who won the election by the slimmest of margins after a rerun. Nana Akufo Addo returned again as the party's flagbearer to compete against John Dramani Mahama for the first time, who was automatically elevated to the position of Ghana's president in the interim following the shocking death of President John Attah Mills in office. On 9 December 2016, sitting president Mahama conceded defeat to Akufo-Addo. Akufo-Addo won the election with 53.83% of the votes against Mahama's 44.4%.
So basically, this is the third time Nana Akufo Addo is leading the NPP as a flagbearer to face opponents of the NDC in an election. For this reason, if Nana Akufo Addo has tried three times and succeeded for his party, there's nothing wrong with Mahama coming back to try his hands on the presidency again.
SOURCE: www.Ghgossip.com