A few years ago, these celebs we are going to talk about had their personality shrouded in controversies after they allegedly got involved with married men and in some cases, ended up snatching the men right under the nose of the bona fide owners.
Although some of the accusations could not be substantiated, others turned out to be true as the celebs themselves confirmed it and consequently begged for forgiveness from the women they caused havoc to.
Yvonne Nelson
Yvonne Nelson's short relationship with her Scottish boyfriend, Jamie Roberts was filled with a little drama before it all ended in tears for Yvonne Nelson.
A Nigerian lady who based in the United Kingdom dragged Yvoone Nelson online for snatching Jamie Roberts from her. Before trouble erupted in Yvonne Nelson's little paradise, the actress and producer had disclosed in her interview with WOW magazine that, her new man already had kids of his own but what she didn't tell the public was the fact that, this was a married man.
The lady Keela also disclosed that, although she was still married to Yvonne Nelson's baby daddy, they were in the process of divorcing after they got married in 2015. In the conversation that got leaked to social media, the lady disclosed that Yvonne Nelson got to know her when she had wanted to purchase some slimming tea products some time ago from her and they became acquaintances, then she introduced her to her husband.
An angry Keela had described her husband- Jamie Roberts as a broke a** dude, an ex-convict, and one who has his neck in some deep debt. The lady also mocked Yvonne Nelson for being desperate to have a baby after crossing 30 and still without a husband.
Rose Akua Ataa Mensah (Kyeiwaa)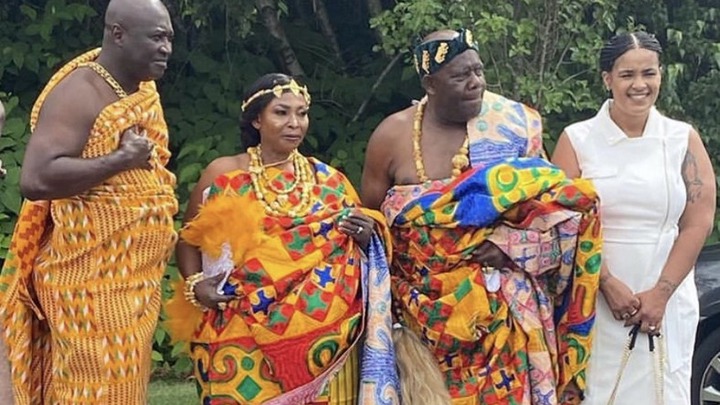 The veteran actress got married to Michael Kissi Asare in the United States over the weekend. Before that, Kyeiwaa was embroiled in a drama in 2015 that forced her to leave Ghana and 'hide' in the USA. Her marriage to Daniel Akwasi Osei aka America Man in 2015 lasted for only two weeks after another popped up claiming that the man she married was legally married to her.
The supposed US-based Ghanaian was married to Florence Kyei but still went ahead to marry the popular Kumawood actress, Kyeiwaa. However, during this recent wedding of Kyeiwaa, the old story was retrieved from the archives to match the present one so she wouldn't be taken by surprise again. To this end, a close friend to the couple has told ZionFelix in an interview on 'Z News' that the actress has not snatched anyone's husband. Frank stated categorically that the man, Mr Michael Kissi Asare was single before he tied the knot with Kyeiwaa.
Fella Makafui
Former Yolo actress, Fella Makafui cruelly snatched rapper Medikal right under the nose of songstress and model Deborah Vannessa. Although we admit Medikal and Derby were not married then, insiders say the relationship was heading towards marriage when their plans were rudely interrupted by Fella Makafui. Initially, Medikal and Fella denied severally that they were dating, despite Sister Derby confirming that indeed Fella has everything to do with their breakup. Eventually, Medikal and Fella Makafui decided to make their secret affair more transparent. Granting an interview with Andy Dosty of Hitz FM sometime ago, Fella Makafui said Deborah Vanessa wasn't her friend so she sees nothing wrong in snatching Medikal from her.
Ellen White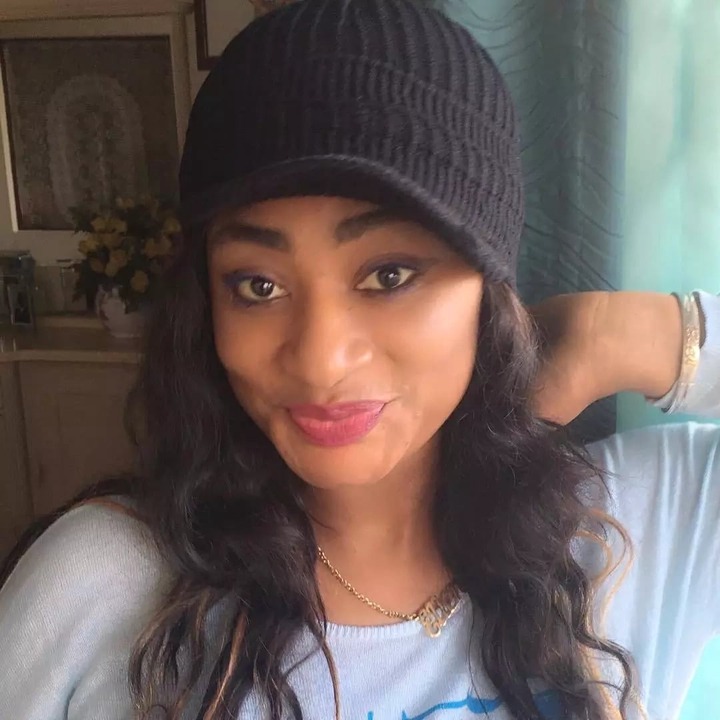 Light-skinned actress, Ellen White was accused of warming the bed of fellow actress Emelia Brobbey's husband. However, Ellen White debunked the rumours saying the story was concocted by a some evil people to tarnish her image.
Ellen stated the person who started the whole propaganda was a woman who hired a blogger to tarnish her image and mare the project she was working on at the time whwn the news become rife. The actress therefore, stated that she could not and will never snatch or sleep with Emelia Brobbey's ex-husband as those 'fake' pictures tried to portray.
Vicky Zugah
Beautiful Ghanaian actress Vicky Zugah was placed under a curse by a certain woman who accused her of snatching her husband. In fact, this wasn't a mere allegation as the actress confirmed that indeed she did the unthinkable and ended up being cursed by the aggrieved woman.
The lid of Vicky's unwholesome affair was blown off when she was unable to withstand the misfortune trailing her in love/relationship life for which reason she visited Prophet Prince Elisha's church where it was revealed that she has been cursed. According to the pastor, it was revealed to him in the spiritual realms that Vicky Zugah was dating a married man and the man was spending a lot of cash on her.
The married man's wife found out all about the affair and warned Vicky Zugah to stay away from her husband. This rather incensed the man in question who beat his wife in the presence of the actress. The woman, baldly bruised emotionally, cursed the actress saying she will never find happiness in her entire life as no man will ever marry till she dies. Prophet Elisha Osei stated that the only way she could be free is to search for the woman and ask for her forgiveness which she did, albeit fraught with drama. Eventually the woman forgave her.
SOURCE: www.Ghgossip.com