The slay queens who are flaunting on social media like there's no future have been cautioned to not come back later to beg Ghanaians.
The distressing Psalm Adjetefio saga has raised many questions regarding how entertainers manage their money.
It's easy to enjoy life while you're young and forget about tomorrow, but as we've seen time and time again, it may come back to haunt you.
Psalm Adjeteyfio is currently the center of attention due to his outlandish behavior, but many other celebrities have slipped into the same snare.
In that regard, social media users have advised today's chilly celebrities to put money down for a rainy day.
Tracey Boakye, Salma Mumin, and all the other slay queens you can think of travel the world with first-class tickets, drive costly automobiles, and live in large, frequently hired mansions.
They spend all of their money to appear affluent on the internet.
Netizens advise that while they are enjoying themselves today, they should also save for a rainy day.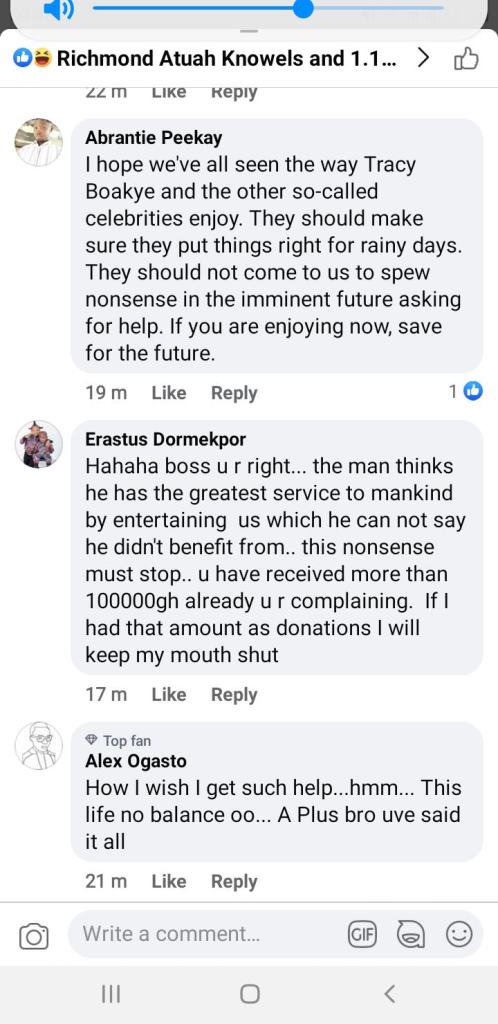 Away from that, With renowned actor Psalm Adjeteyfio, aka TT, pleading shenanigans, people have lost their zeal to support him any further.  
Not only are regular Ghanaians fed up with him, but some of his fellow celebs are on the verge of tossing him out.
Kwame A Plus, has slammed TT in a latest swipe he took at him after Adjeteyfio disregarded Ayisha Modi's alleged gift of Ghc 600, and it provoked A Plus.
Ayisha allegedly promised Adjeteyfio Ghc 5,000 but only gave him Ghc 600 and some soft drinks, according to Adjeteyfio.
Of course, he was lying, as both Ayisha and Gh Mouthpiece later revealed.
An enraged A Plus, on the other hand, claimed that even if he just received Ghc 500, he should be grateful because there are people in Ghana who would murder for that money!
Source: www.GHgossip.com