Former Vice president of Nigeria Atiku Abubakar has come under heavy criticisms on social media after fans accused him of not being in the best moral shape to advise Buhari.
He was slammed by Nigerians on Twitter after he asked Buhari to use reason rather than force on protesters as the use of force would breed more violence and outburst from the people.
His tweet read as:
When government shows that it cares, the citizens will fare well. Now is the time to apply reason, rather than brute force.  And on that basis, I urge @MBuhari to talk to the nation, and particularly the youth of Nigeria.
The #EndSARS protesters are not unreasonable; they mean well and acted responsibly. This is the time to appeal to their reason by speedily implementing their reasonable demands. The use of maximum force will aggravate, rather than placate.
See screenshot below: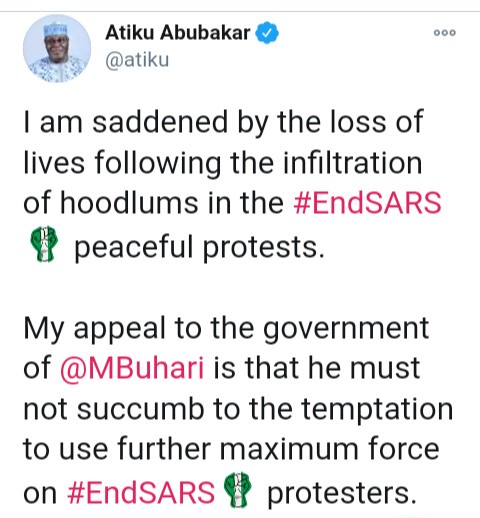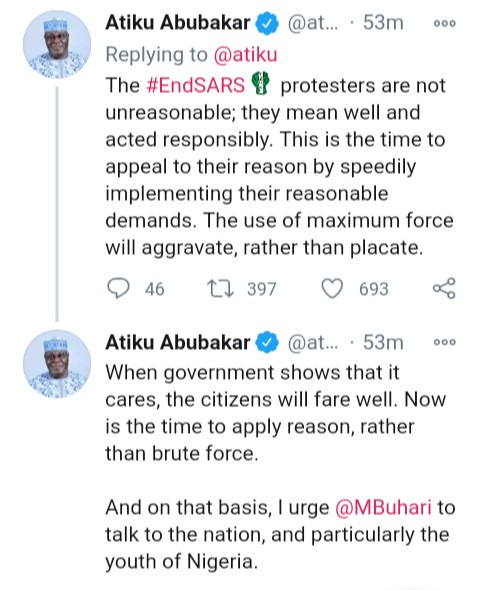 See reactions below: